Top-Rated Tattoo Shop in Charlotte
With 2 locations in the heart of uptown Charlotte, NC, Canvas tattoos new top-reviewed tattoo shop features state-of-the-art equipment with experienced artists who specialize in custom tattoos & coverups.uet non .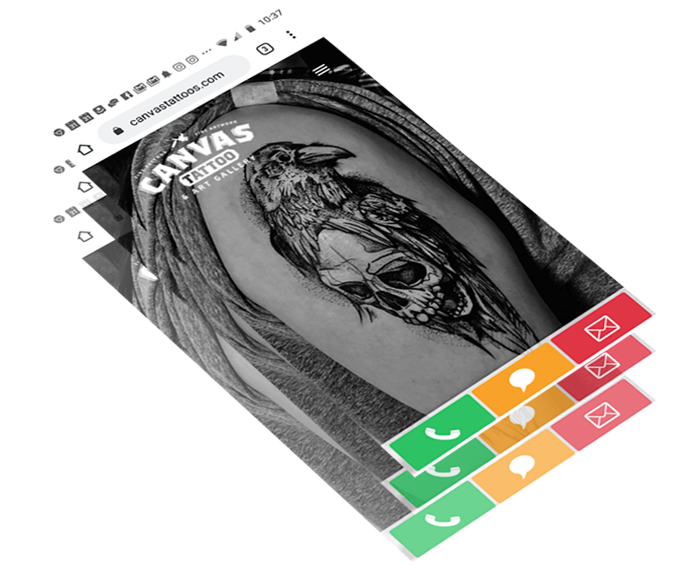 Mobile Widget
With over 90% of traffic coming from a mobile device. Panache created a mobile-friendly widget that allows users to send texts, call with ease, or setup online appts.
SEO
With multiple tattoo parlors as competition. Canvas Tattoos reigns supreme in Google, Yahoo, and Bing. The only competition the tattoo shop has in search engines is YELP.
Google Business Pages
Panache Consulting manages (2) Google Business pages for Canvas Tattoos. These services includes weekly posts, posting latest work, and responding to customer reviews.
Digital Marketing
Overseeing a monthly advertising budget. Panache Consulting is tasked with designing and executing weekly Google ads, video ads, search ads, and call ads.
Intuitive User Interface
Building an intuitive user-interface requires diving into Google Analytics. Panache desires to know the primary devices used and marketing channels. Our interfaces are setup to look their best on desktop, tablet, and mobile devices. We build custom mobile widgets that allow users to easily make calls or setup appointments.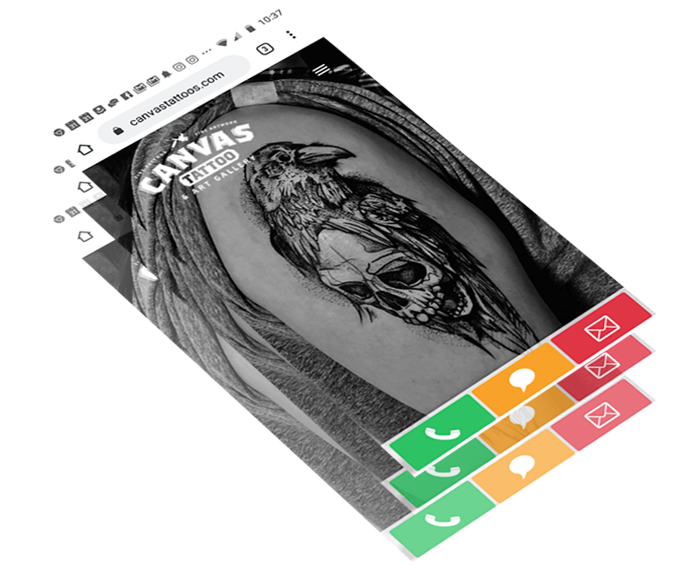 Excellent Results
Clients want results. So, Panache Consulting delivers those results with trackable measures and KPI's. Monthly social insights, Google ranking reports, web traffic reports, and call reporting sets us apart from our competition.