Belgian Pastry & Coffeehouse
Belgian Café, the Triangle's ultimate Belgian coffeehouse experience. Their recipes have traveled over 4,000 miles from the kitchens of Brussels to Apex, NC. Experience their fine pastries and other Belgian novelties such as the Orangettes which are made from the perfect combination of fresh citrus dipped in decadent Belgian chocolate.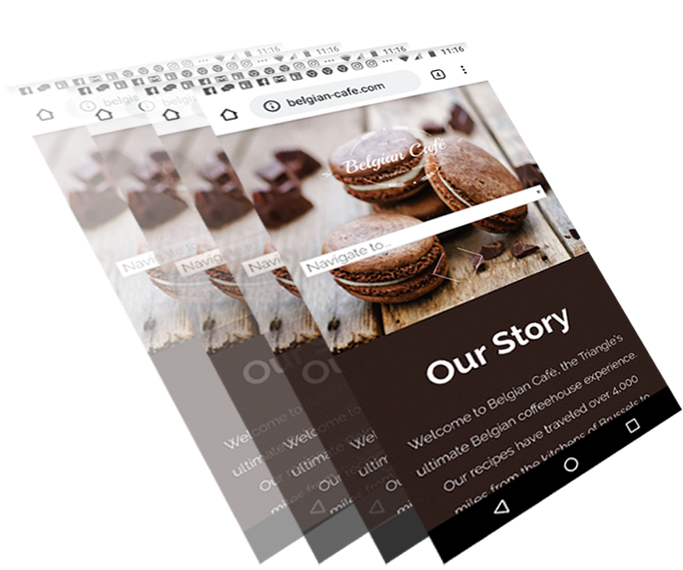 Belgian Cafe came to Panache Consulting seeking an elegant logo they could mount on all storefront signs, menus, uniforms, and business cards. And, we delivered!
Designing responsive websites for all devices is our specialty. Statistical data shows that most patrons use or speak into their phones to find local coffee shops and restaurants.
So that store managers can easily update menus, featured pastries, and coffee selections. Panache opted to build a secure custom web portal in Drupal.
Brand guidelines, custom fonts, and color palette governed the entire look and feel of the coffeehouse. Panache was tasked with executing these brand guidelines, and more.
Elegant Brand
Designing a brand that sticks out from the rest requires a healthy balance of both listening to the clients needs, while also following your gut on what you believe they ultimately want. The client deems this branding project a complete success.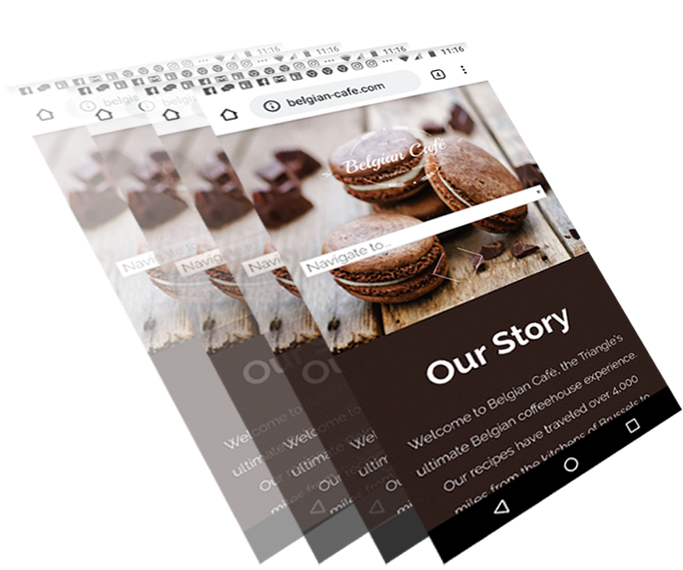 Excellent Results
For the grand opening, Panache understood foot track was crucial to success. It's a happy synergy of proper communication to Google to ensure the new storefront is easily accessible to local patrons and social marketing efforts that keep Belgian Cafe top-of-mind.